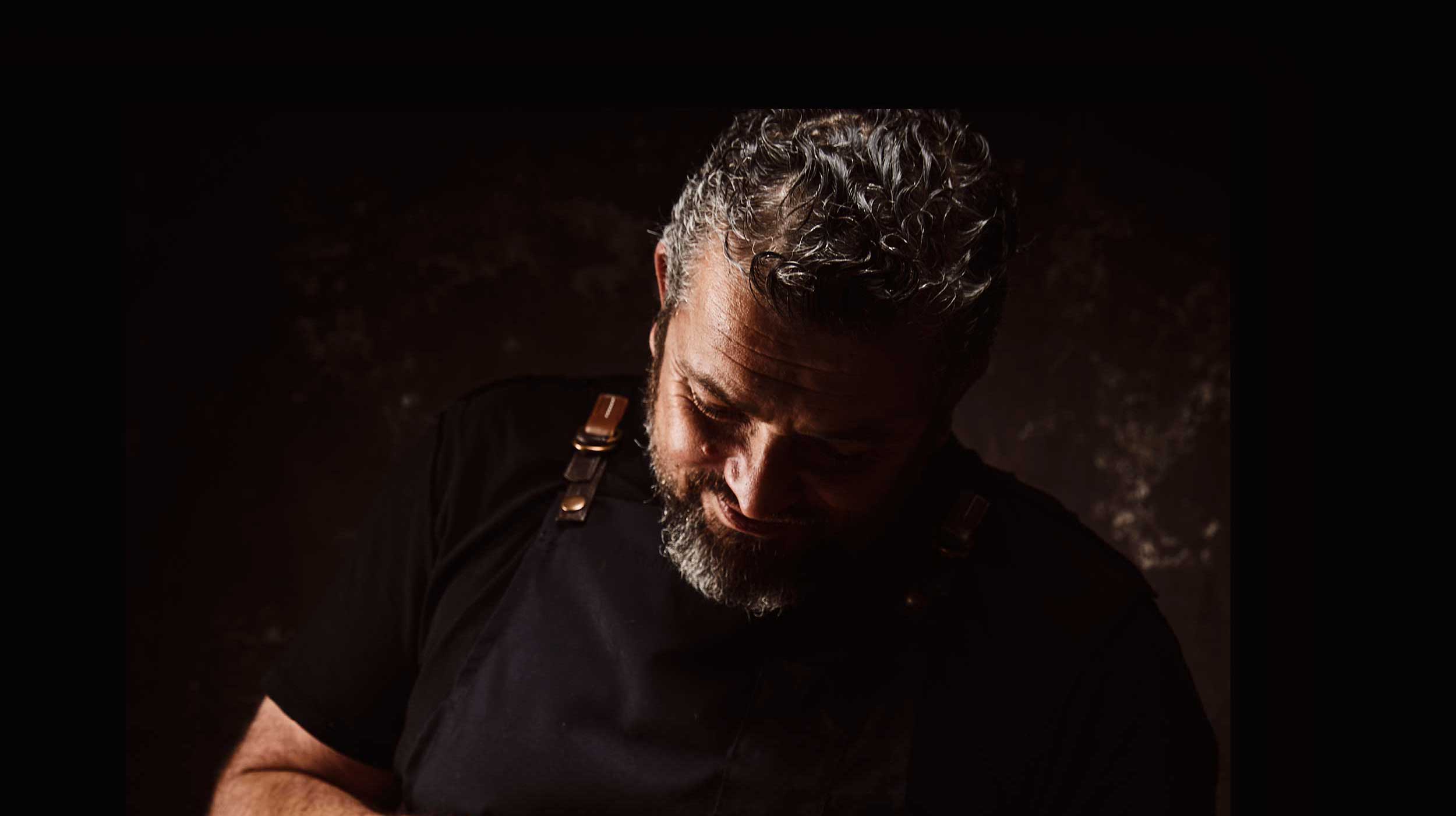 With its origins tracing back as far as 1500 B.C to Ancient China, bacon's art spread to the Romans and Greeks through their conquests in the Middle East, gradually becoming notorious on tables worldwide. There are few foods as sensual and appealing as bacon. Its complex aroma is sweet and smoky with nutty notes, known to entice even the most resolute of vegetarians to cast aside their herbivore ways. It's no wonder the late Anthony Bourdain named it "the gateway protein".

WHERE SCIENCE AND MERAKI MEET
At Andrew's, our recipe has been meticulously refined over decades to produce exceptional bacon. Whilst it begins with using the finest female pork bellies, there is some serious science behind bacon's distinct appeal. A complex chain of reactions occurs during the curing process, unlocking countless flavour molecules. These are further enhanced through the natural smoking process, using smouldering German Beachwood to create hundreds of enticing aroma compounds.
The final contributor to bacon's deliciousness is what happens in your kitchen – the Maillard reaction: The browning created from the reaction between the amino acids and reduction of the sugars present in the bacon fat; this produces the captivating aromas and irresistible flavours we all know and love.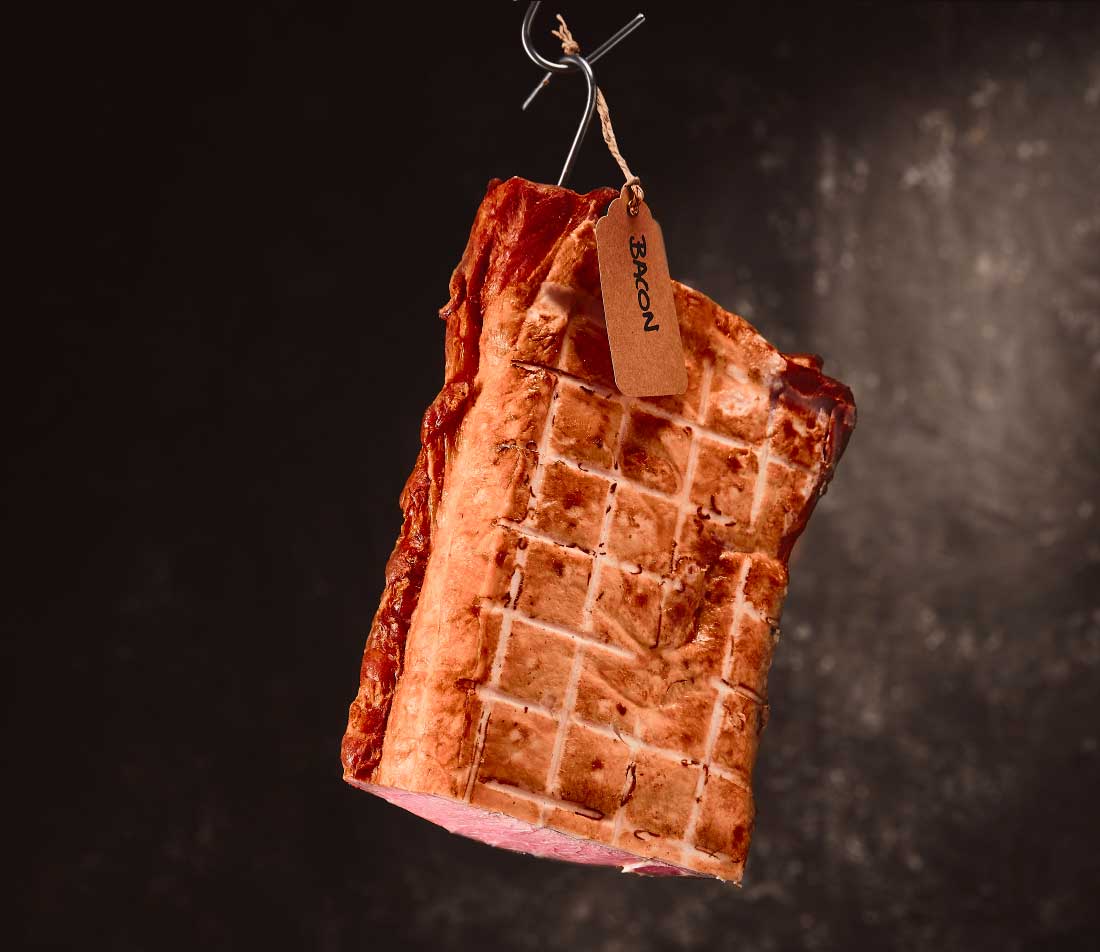 Andrew's bacon is beautifully balanced, invoking buttery, salty and smoky notes that harmonise to develop a well-rounded umami flavour, further complimented by the natural sweetness of fine Australian pork. Made using the pork loin, with a short tail from the belly, it is leaner than streaky bacon and appealing to the more calorie-conscious.
BUY NOW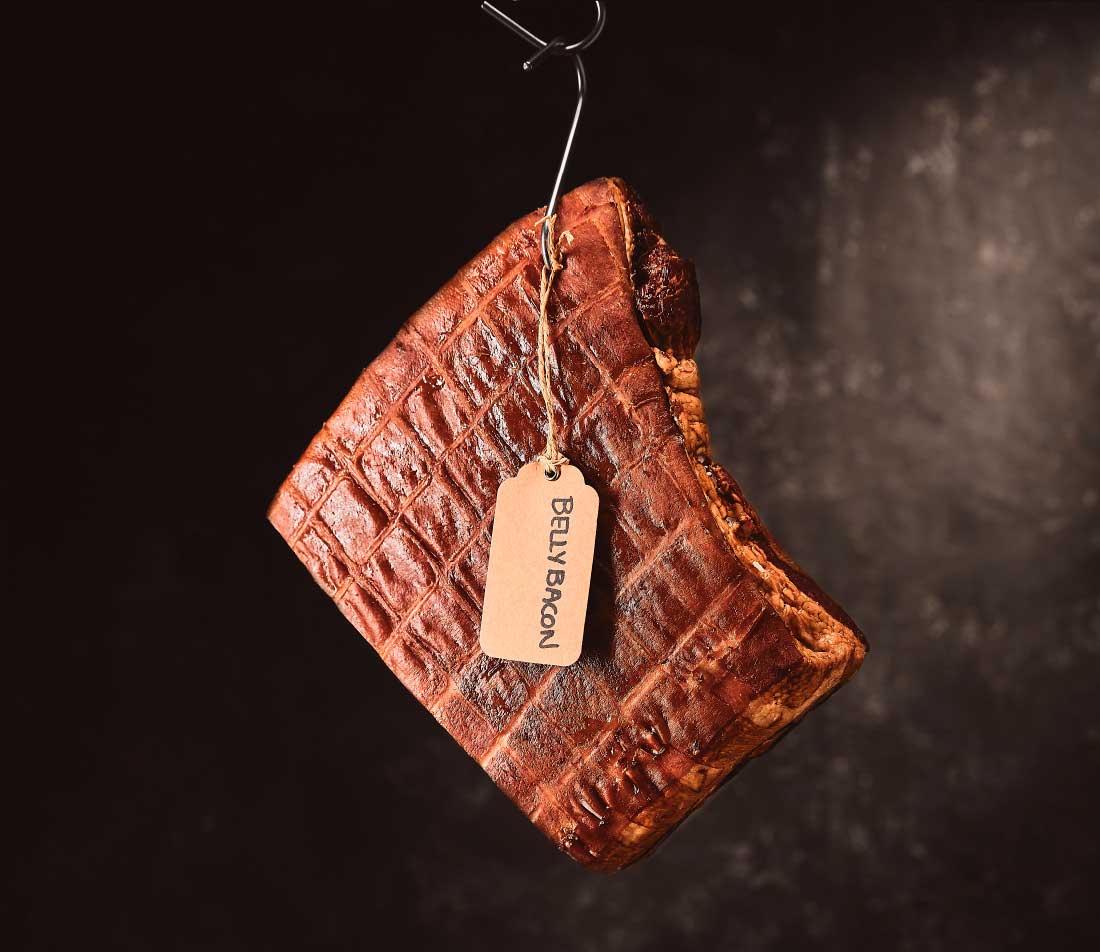 Known in Central Europe as the 'Emperors Meat, Kaisserfleisch is bacon royalty and truly lives up to its name. More commonly known as streaky or belly bacon; it's packed full of flavour due to the alternating layers of silky fat gracing the fine ribbons of meat that naturally occur in pork belly. As it cooks, the fat caramelises creating crispy golden bacon. Kaisserfleisch is a fantastic complement to enhance a variety of dishes and is also used to dress terrines.
BUY NOW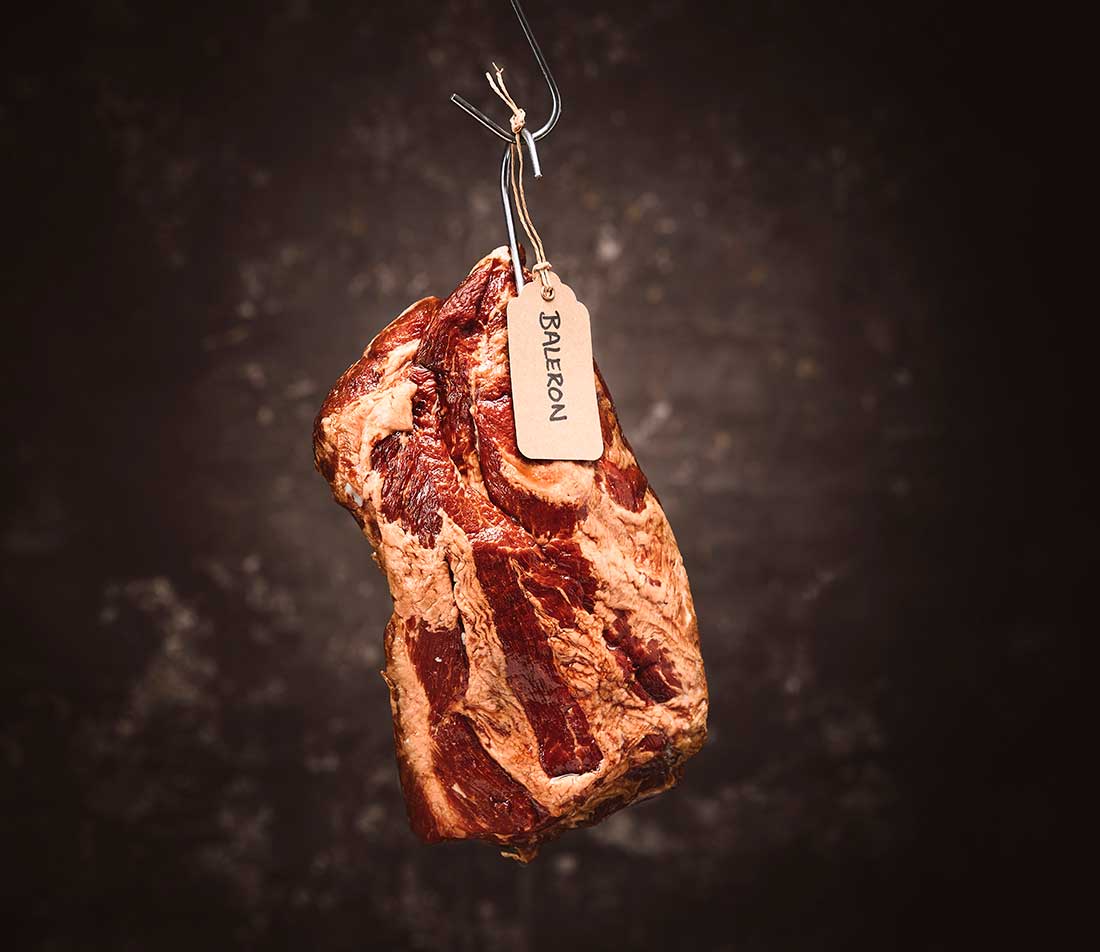 This Alpine specialty, also known as Geselchtes, is made using pork scotch fillet, which gives this product its moist and flavoursome profile. It is traditionally enjoyed hot as a country-style ham, but it is outstanding as thick-cut bacon.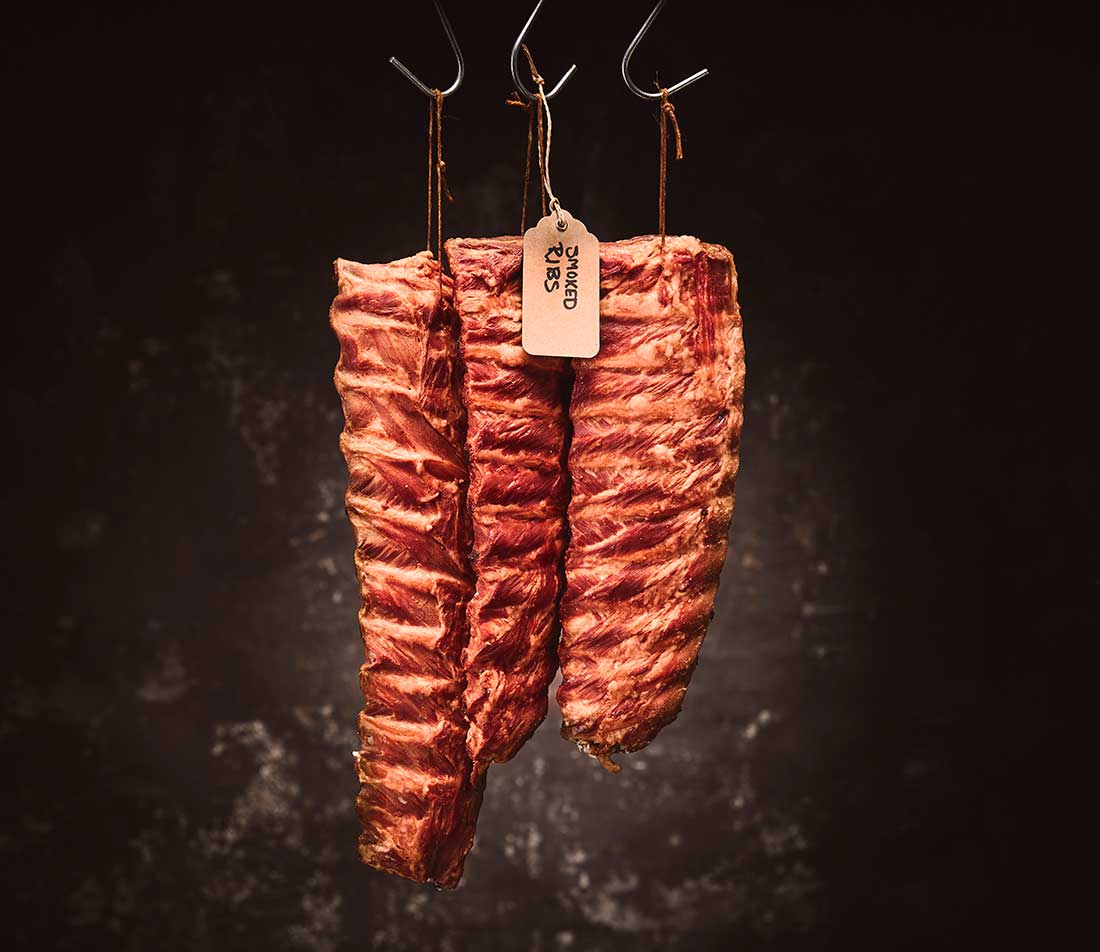 100% Aussie American cut back ribs, naturally smoked seasonally. Smoked ribs are ideal for adding flavour to soups, stocks and stews. They are also delicious, heated on the bbq and basted with your favourite sweet, sticky or spice glaze.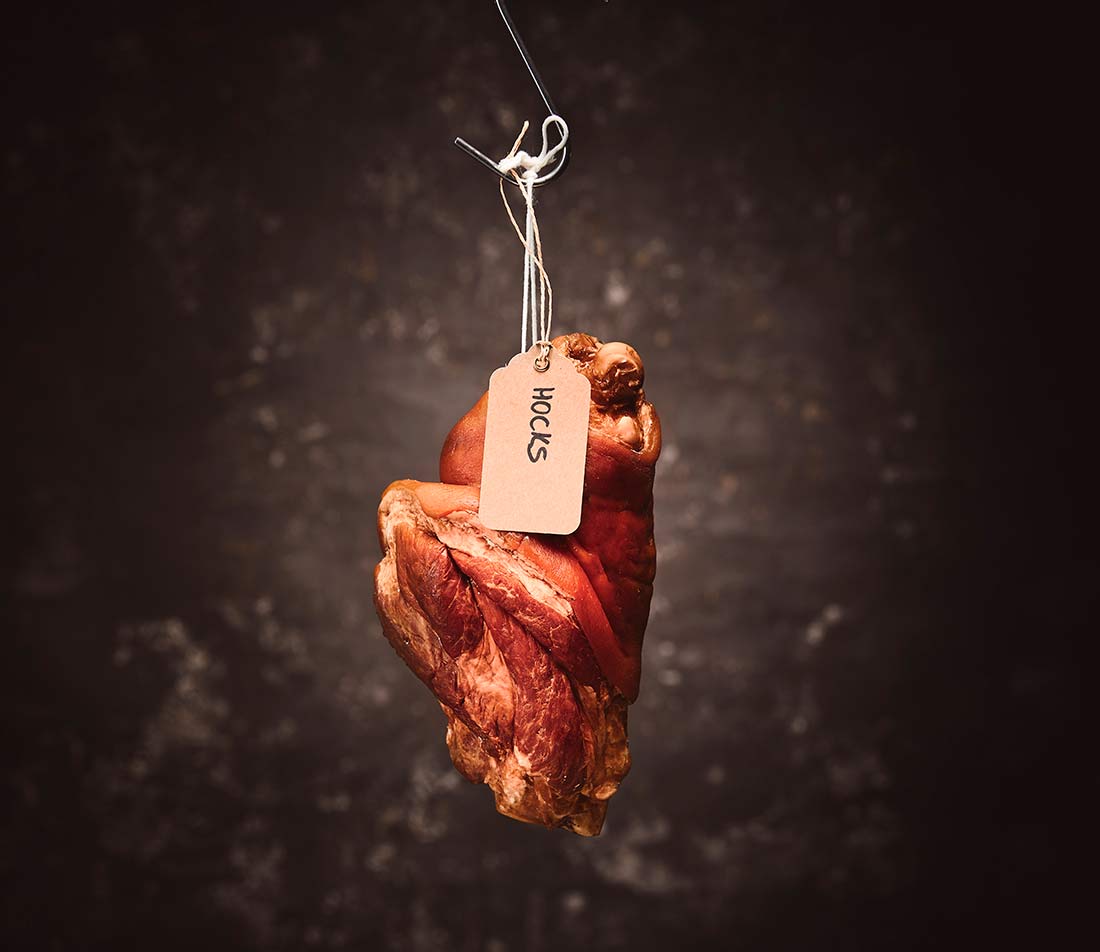 Anything cooked on the bone adds complex flavours to a dish. This versatile cut is ideal for adding flavour to soups, stocks and stews. It has been used unconventionally in dishes like Crispy Pata, Schweinshaxe and very successfully as a roasted and glazed hero.
Alsace bacon is a smoked belly bacon reigning from the historical region of Alsace in north-eastern France. It is dry cured with typical Alsatian herbs and spices before being naturally smoked, giving it an aromatic and rich flavour. It's characteristics are similar to Italian pancetta.
OUR HAPPY CUSTOMERS
Gourmet Traveller: Mitch Edwards – Australian Pork – Marketing & Communication Manager
"Ham is beautifully shaped. There's a fantastic, thick later of buttery fat with a beautifully balanced flavour."
Wendy Hargreaves – 5 of the Best
"Andrew Vouvahakis' boneless leg ham is officially the best in Australia, winning the National PorkMark Ham Awards for Excellence just a few months ago. His popular ham on the bone came second. "
L & A Bianco ~ Google review: 5 stars
"Best Christmas ham in Melbourne. Cheese kranskys and bacon taste better than every other brand."
Ricky O'Connor ~ Google review: 5 stars
"Best sausages I've ever had always helpful, tells you the best way to cook them, kranskis, knackwurst, absolutely beautiful, would not go anywhere else.10/10."
Geraldine Malady ~ Google review: 5 stars
"We buy Andrew's Choice ham at our local deli. It is the best ham we have ever eaten. Sometimes have to wait for it to be restocked. Sells quickly."
Marion Ellis ~ Google review: 5 stars
"Always delighted when a box from Andrew's Choice arrives packed with delicious food lovingly prepared to capture premium taste and freshness. Fortunately, our local supermarket also stocks Andrew's Choice smallgoods. Their hams are simply the best!"
Legendary Masterchef ~ Jacques Reymond – Herald Sun
For masterchef Jacques Reymond there's only one place for Christmas ham.
'Andrew's Choice, of course. It's certified Australian Pork. "