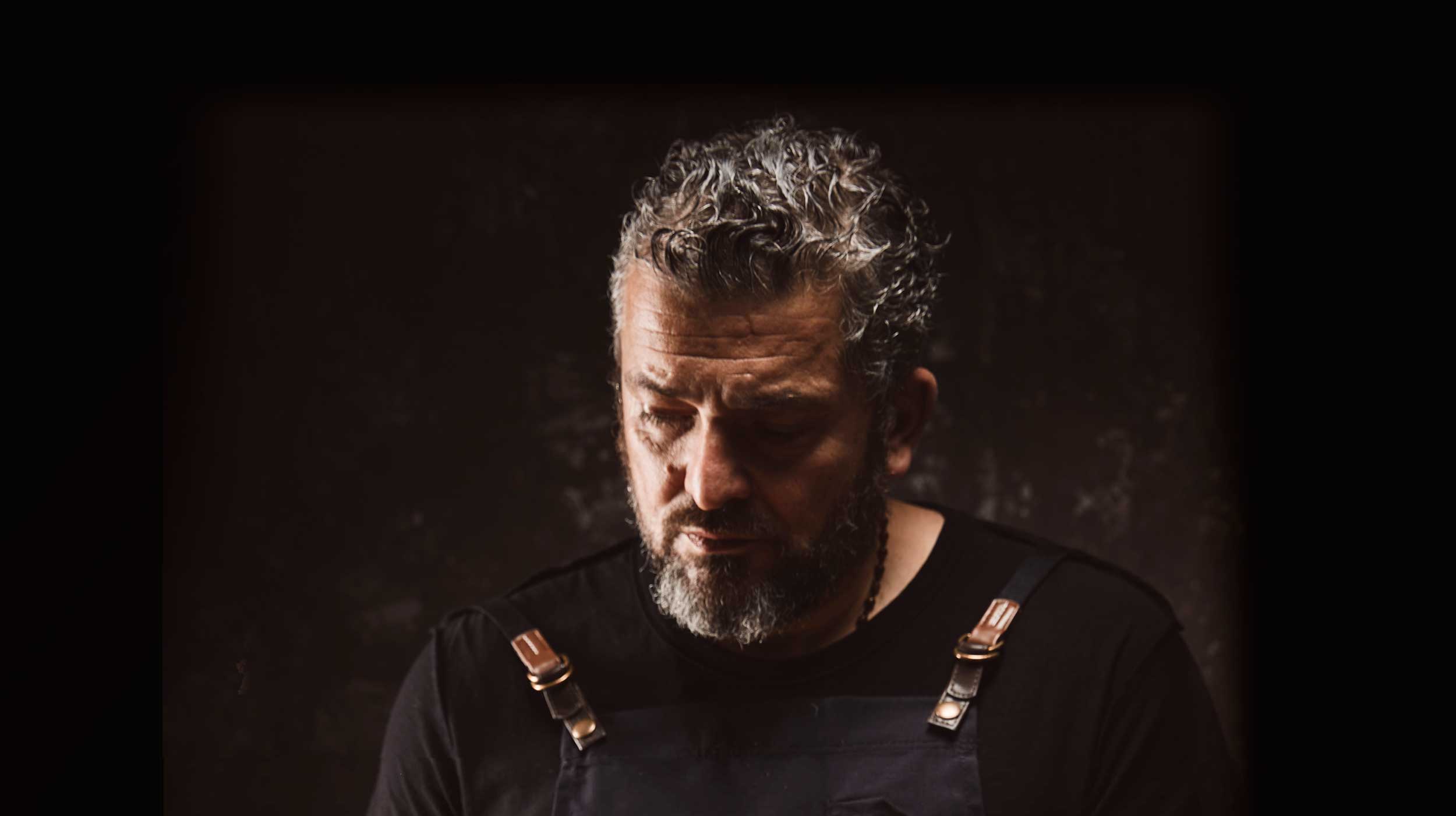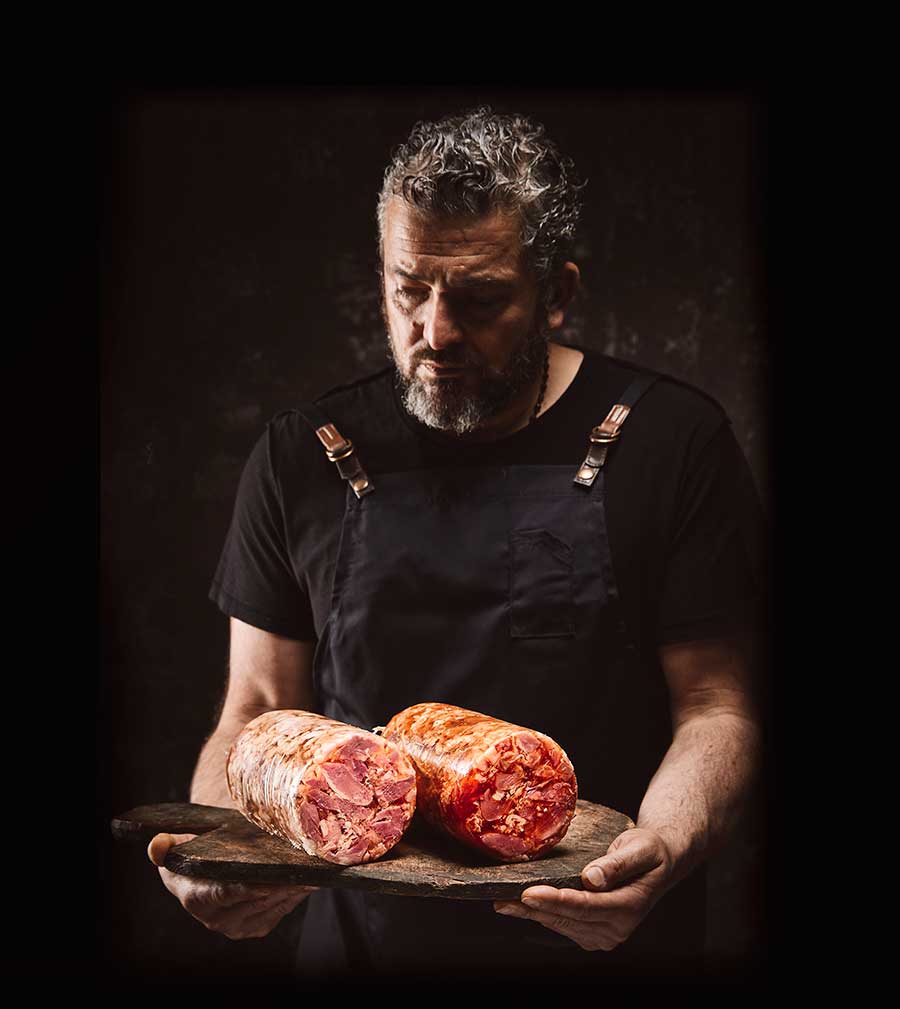 At Andrew's Choice, we want to bring the European quality delicatessen experience into the homes of locals. Our fantastic country is a melting pot of multiculturalism, and we strive to develop products that create a sense of nostalgia for our diverse community. We replicate and capture tastes from different parts of the world; bringing it to local delicatessens and family tables.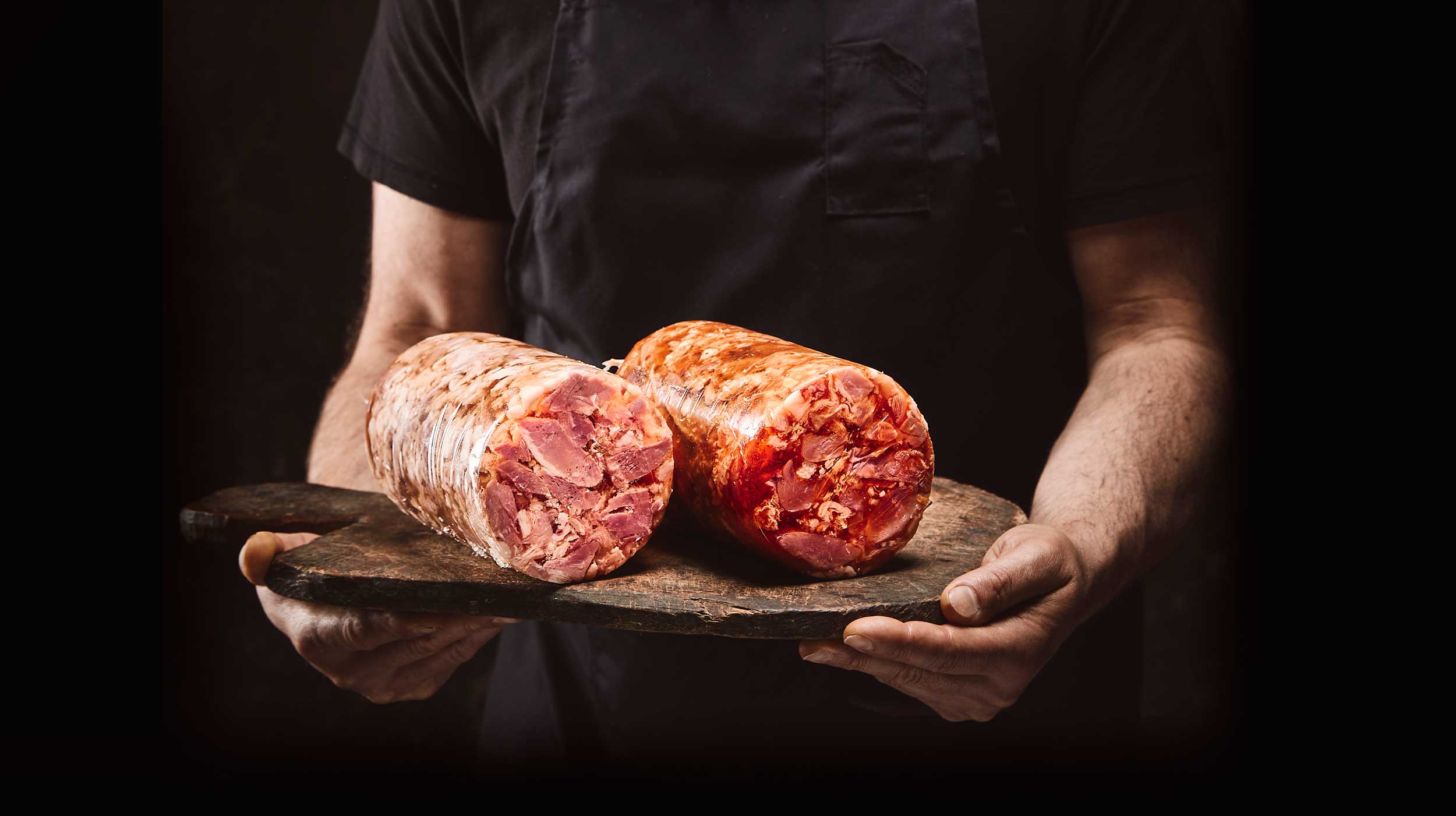 TRADITIONAL QUALITY COLD CUTS
Being able to replicate and capture something that represents another part of the world and bring it into local delicatessens and onto your table gives us great pleasure. Staying true to traditional charcuterie's spirit is paramount, and we are dedicated to discovering as much as we can about the range of cold cuts we produce. Understanding the origins of the product, its production methods, its distinctive flavour profile, and how it is consumed is just the beginning of our journey in developing new products. This traditional approach with our unwavering commitment to exceptional quality is what makes us true artisanal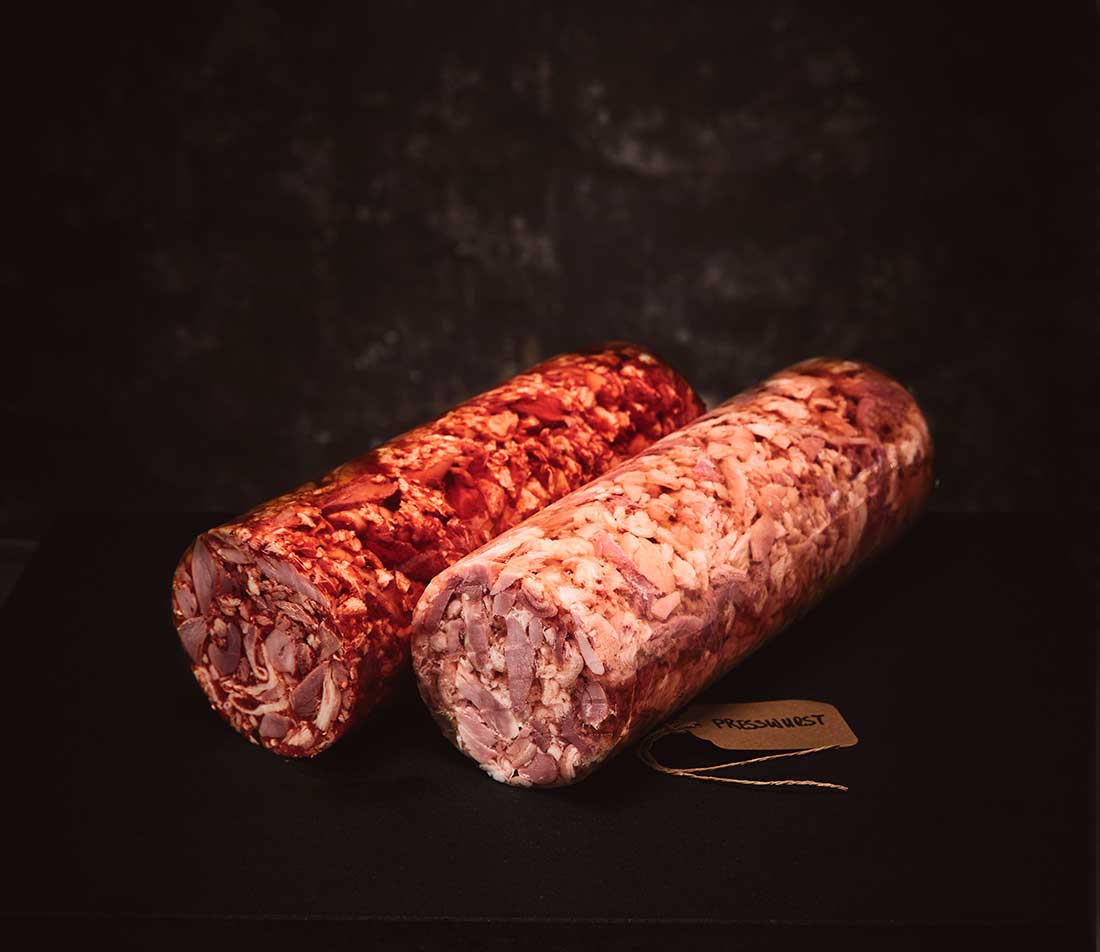 Presswurst is a true European classic. Made from 100% Australian female pork hocks which are brine-cured then simmered until tender. The meat is pulled gently from the hocks, filled into the casing with seasonings and some of the gelatine-rich cooking liquid; which firms into aspic when chilled. The gelatine acts merely as an adhesive that binds the various elements together, allowing it to be thinly sliced. Its unique face makes it an attractive cold cut on grazing tables.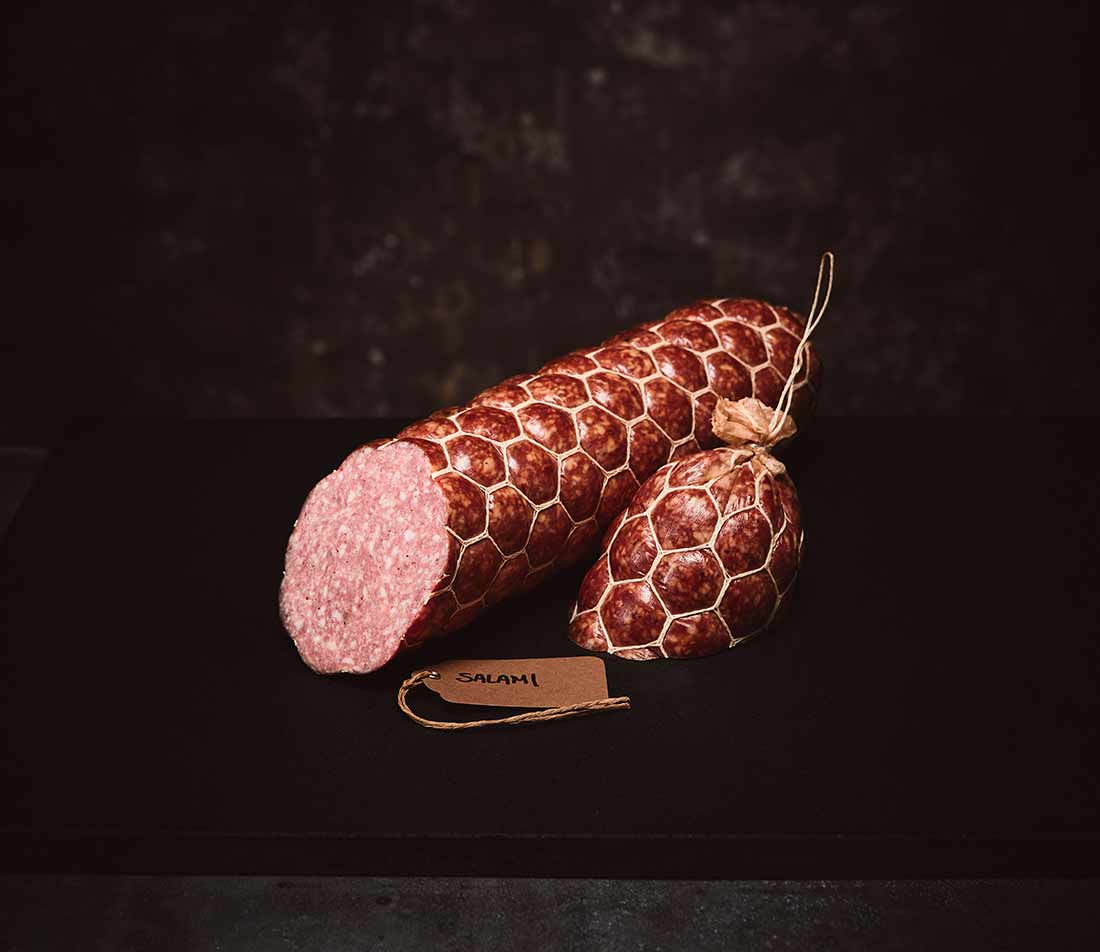 Cooked salami originates from the hilly region of Piedmont in Italy. It is here amongst the snow-capped Alps you will find smoke rising from the chimneys of farm cottages where local farmers and artisans cook and smoke their salami. This regional cold cut is the same as regular salami, but instead of being cured, aged and dried, it is cooked and smoked. Versions of this method of making salami can be found across the alpine regions of Italy, Austria, Germany and France and are characterised by the addition of local regional ingredients
Lebekase is popular and delicious deli meat in Austria, Switzerland and Germany. Making it is a traditional craft, made from a very fine blend of pork meat with mild spices and baked in a loaf tin until golden and crispy. Traditionally served sliced thick and grilled in a Kaiser roll with mustard and pickles. Leberkase can also be sliced thinly and enjoyed as a cold-cut.
Provencale is a type of coarsely cut meatloaf made with pork and caramelised onion. It's baked in a crepinette lined bread tin, giving the Provencale a very distinct flavour and aroma. Its delicious cut thin for grazing boards and sandwich fillings, and can also be cut thick, grilled and served as part of a decadent breakfast.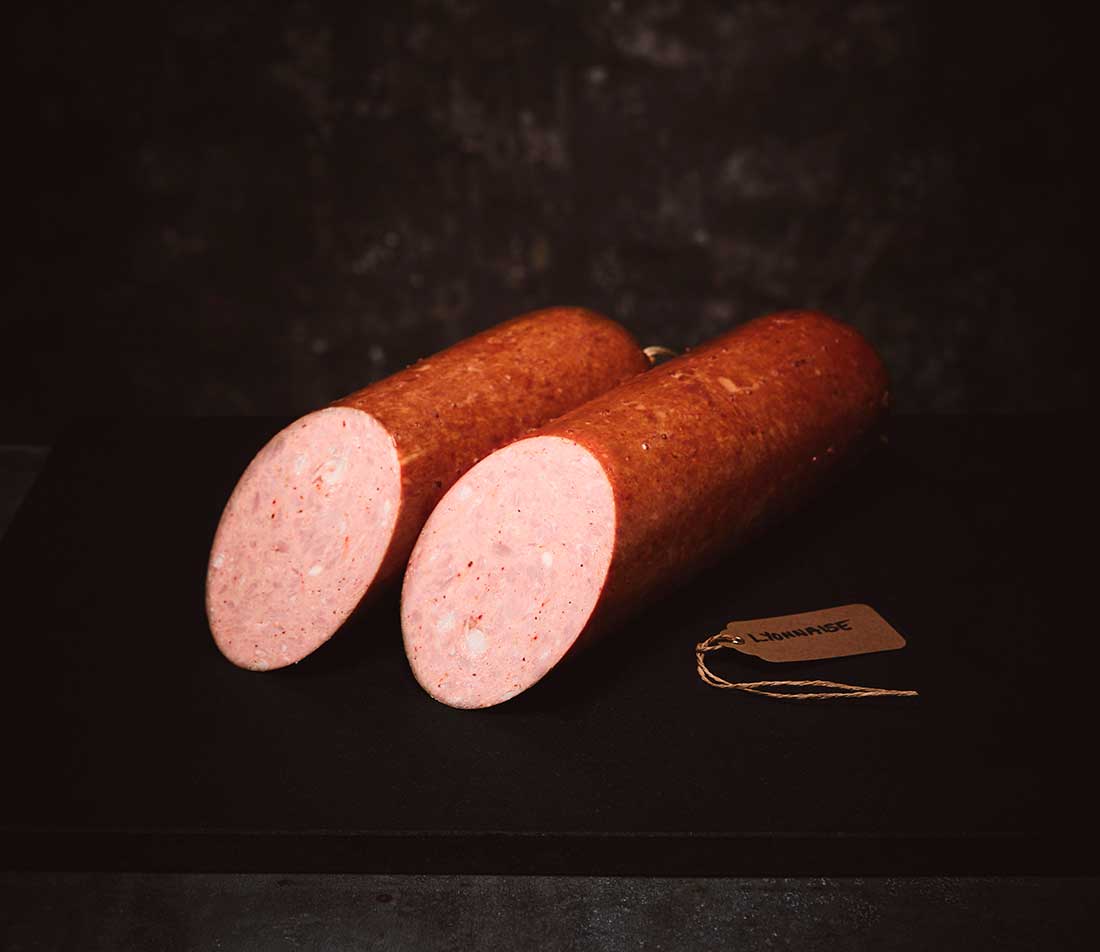 French Saucisse Lyonnaise is a cold cut made from quality pork and seasoned with nutmeg and clove hints. Varieties with chilli and fennel have become increasingly popular on menus across Melbourne as well as delis.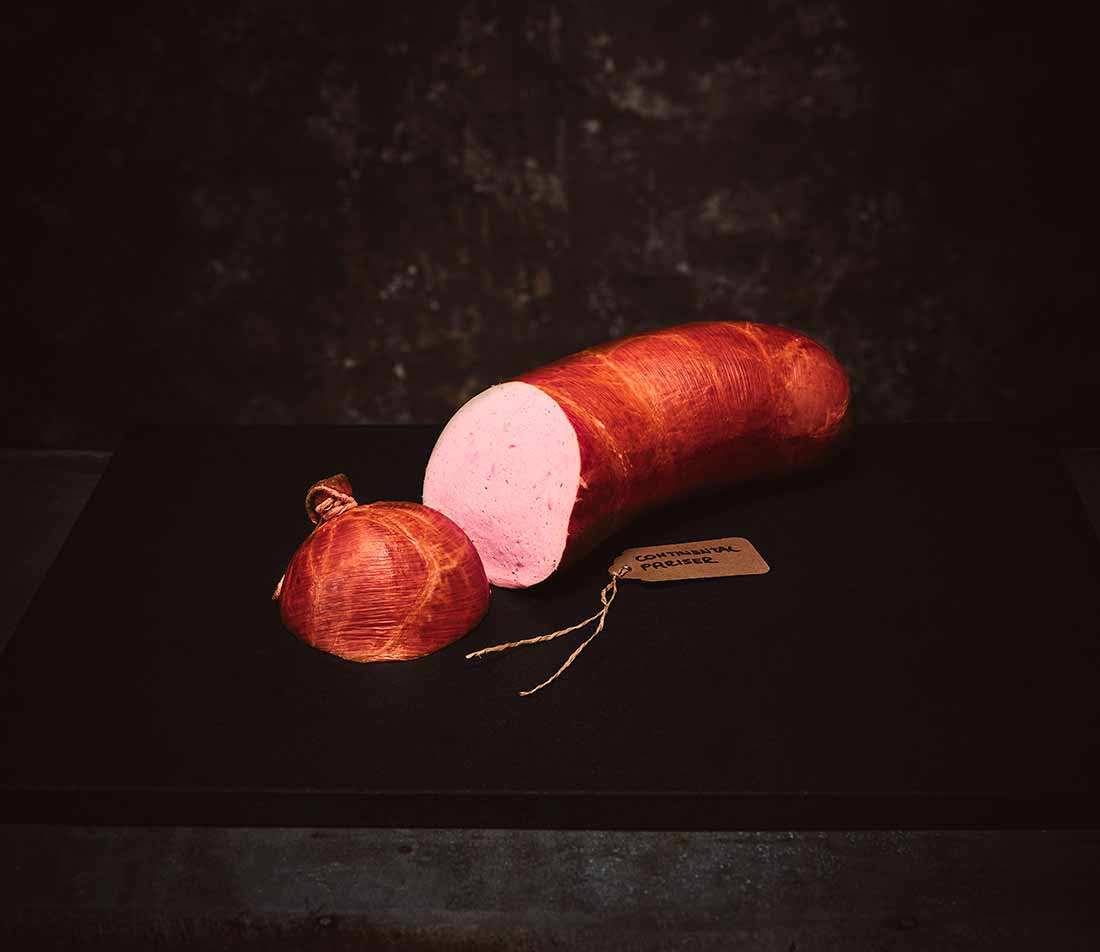 Named after the most romantic city in the world, Paris, Pariser is finely cut, delicately flavoured deli-cut. It is prepared in a natural casing and smoked until golden brown giving it a typical aroma and flavour.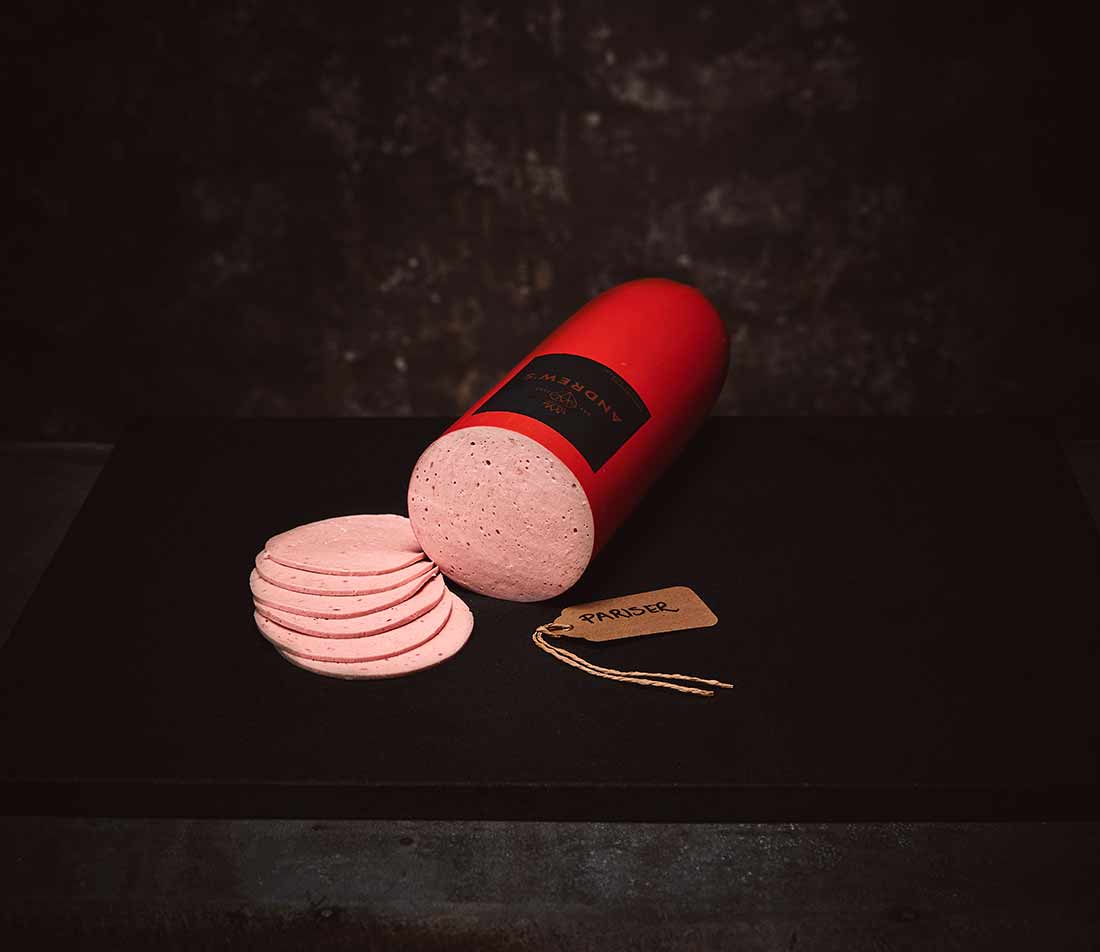 Named after the most romantic city in the world, Paris, Pariser is finely cut, delicately flavoured deli-cut. The well-balanced mixture of spices gives the Pariser a mild and popular profile.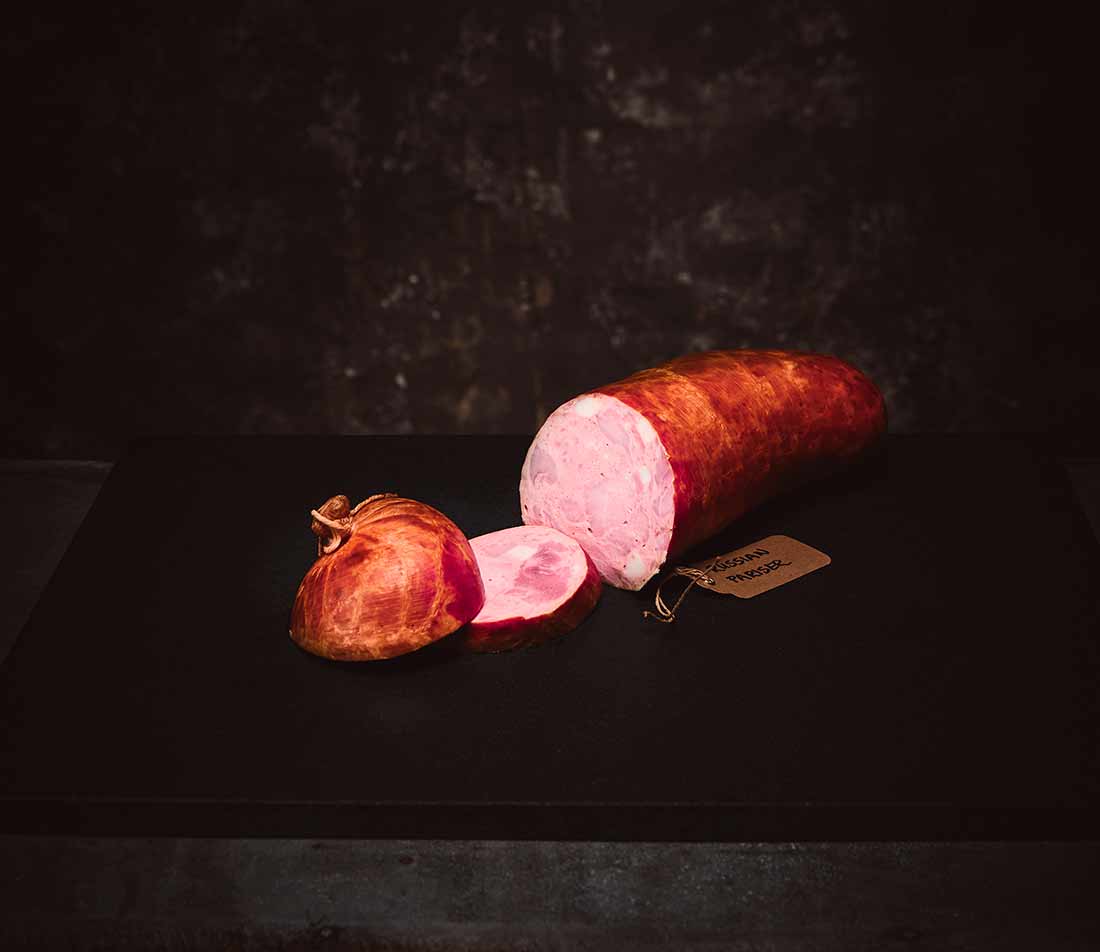 This specialty is created using a mixture of textures. Finely chopped pork back fat and large ham pieces are mixed with a pork emulsion before being filled into a natural casing to be smoked. Its variation of textures is visually very appealing.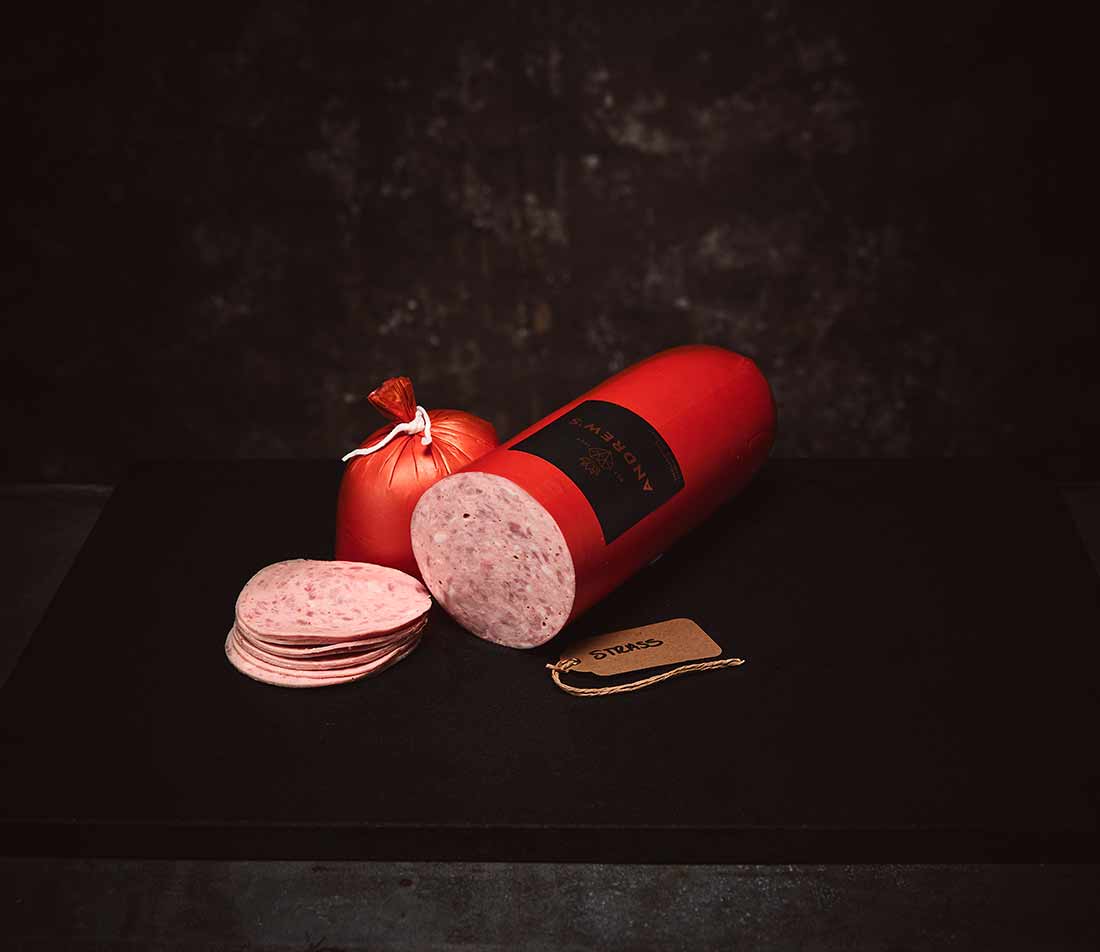 Originating from the city of Strasbourg, this flavoursome deli cut became very popular in Australia after European settlement. Commonly named Strass, this pork cold cut is sliced thinly and enjoyed as a sandwich filling.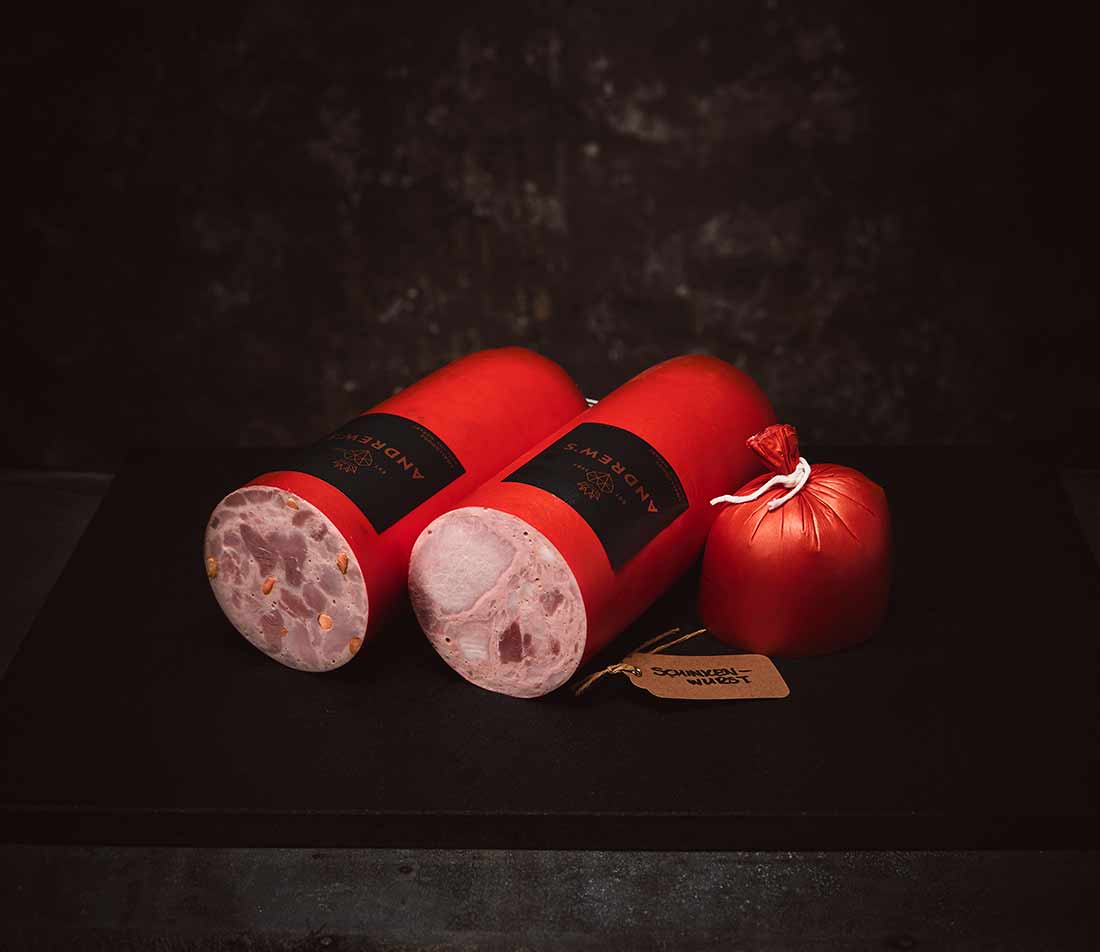 Shinkenwurst is a German cold cut also known as ham sausage. It is made from a mixture of fine-textured pork and large ham pieces which give this high-quality pork sausage a typical aroma and texture. A variation to this classic, is Schinkenwust Pistachio: the addition of pistachio nuts adds texture and makes it an attractive addition to grazing boards.
OUR HAPPY CUSTOMERS
Gourmet Traveller: Mitch Edwards – Australian Pork – Marketing & Communication Manager
"Ham is beautifully shaped. There's a fantastic, thick later of buttery fat with a beautifully balanced flavour."
Wendy Hargreaves – 5 of the Best
"Andrew Vouvahakis' boneless leg ham is officially the best in Australia, winning the National PorkMark Ham Awards for Excellence just a few months ago. His popular ham on the bone came second. "
L & A Bianco ~ Google review: 5 stars
"Best Christmas ham in Melbourne. Cheese kranskys and bacon taste better than every other brand."
Ricky O'Connor ~ Google review: 5 stars
"Best sausages I've ever had always helpful, tells you the best way to cook them, kranskis, knackwurst, absolutely beautiful, would not go anywhere else.10/10."
Geraldine Malady ~ Google review: 5 stars
"We buy Andrew's Choice ham at our local deli. It is the best ham we have ever eaten. Sometimes have to wait for it to be restocked. Sells quickly."
Marion Ellis ~ Google review: 5 stars
"Always delighted when a box from Andrew's Choice arrives packed with delicious food lovingly prepared to capture premium taste and freshness. Fortunately, our local supermarket also stocks Andrew's Choice smallgoods. Their hams are simply the best!"
Legendary Masterchef ~ Jacques Reymond – Herald Sun
For masterchef Jacques Reymond there's only one place for Christmas ham.
'Andrew's Choice, of course. It's certified Australian Pork. "