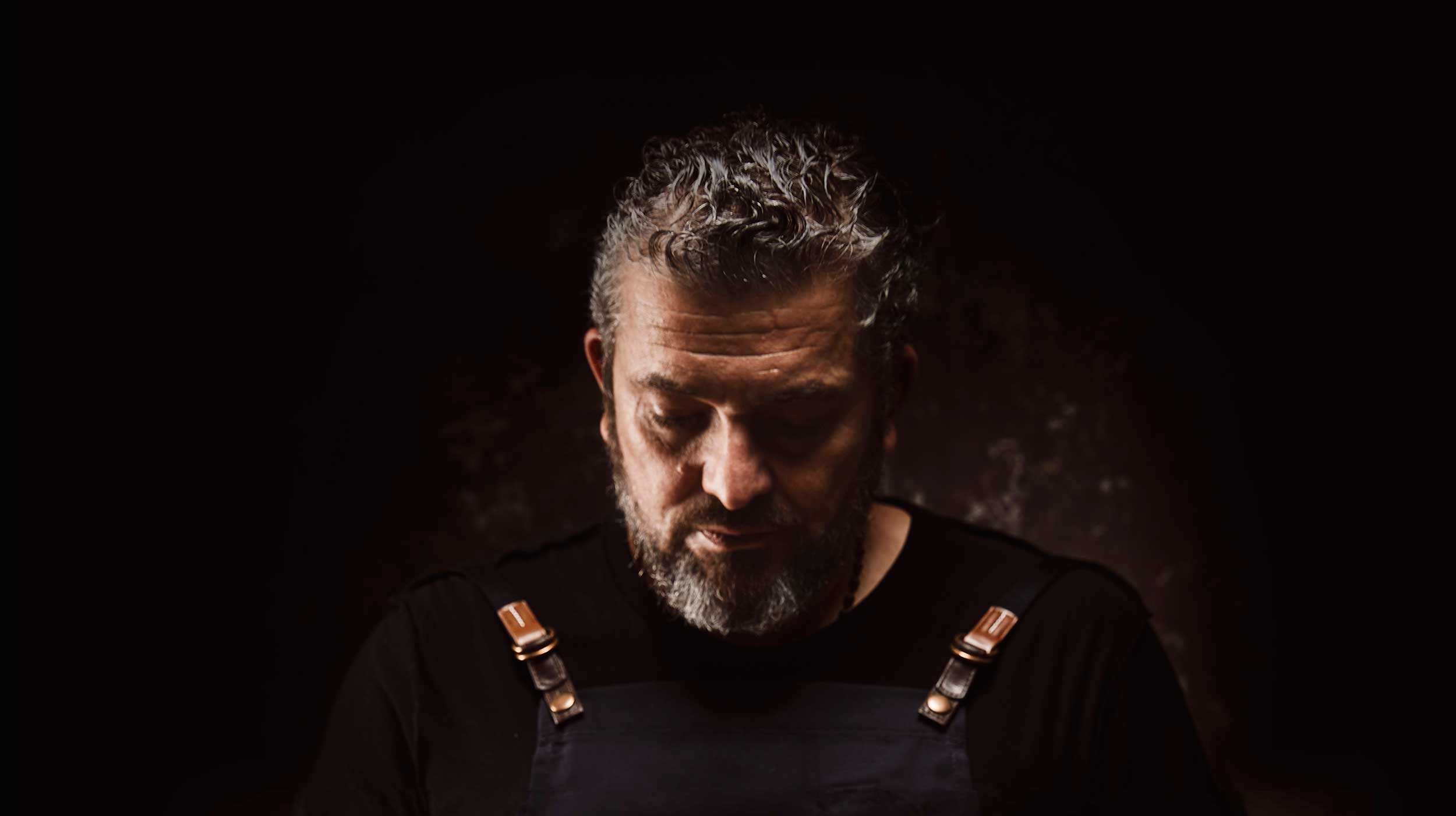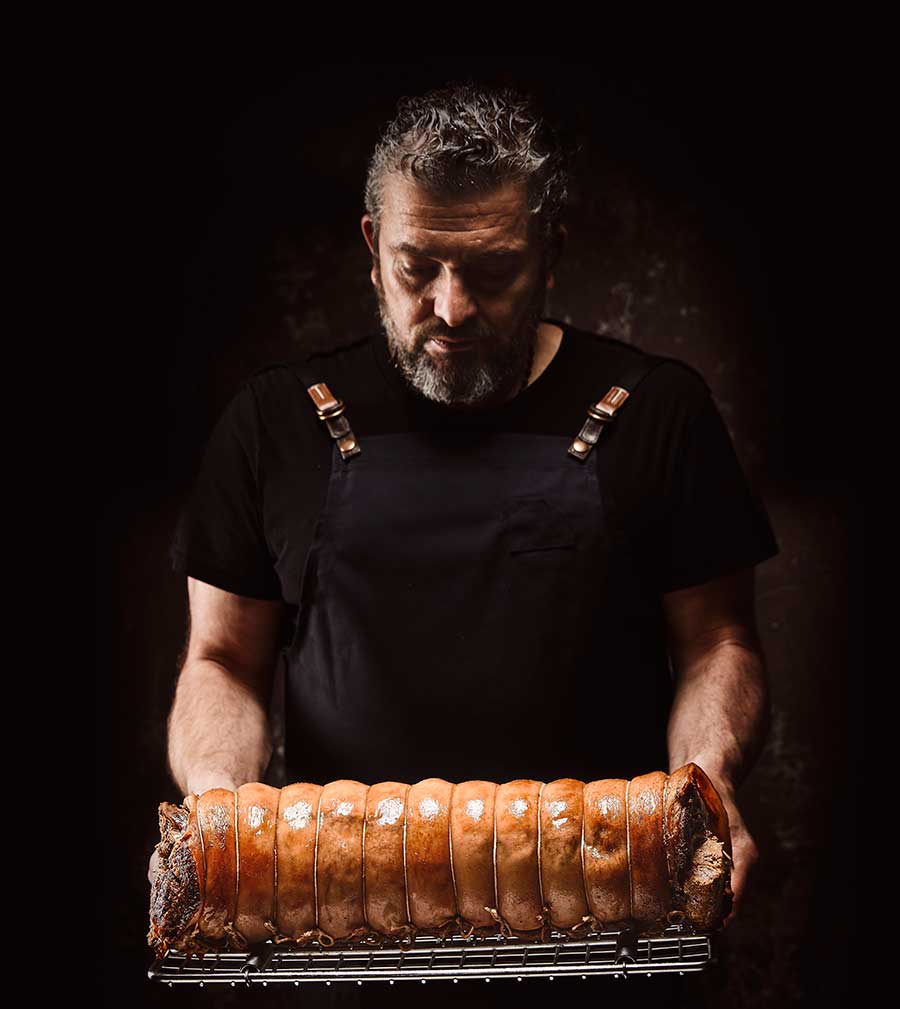 At Andrew's Choice, we believe that premium meat is a lifestyle choice, with quality over quantity becoming central to our way of life. We maintain that there's no reason to complicate cooking when you choose to work with good-quality ingredients. Our roasts are made with the simplest ingredients, starting with meats' premium cuts and are the ideal component for turning the humble sandwich into a feast.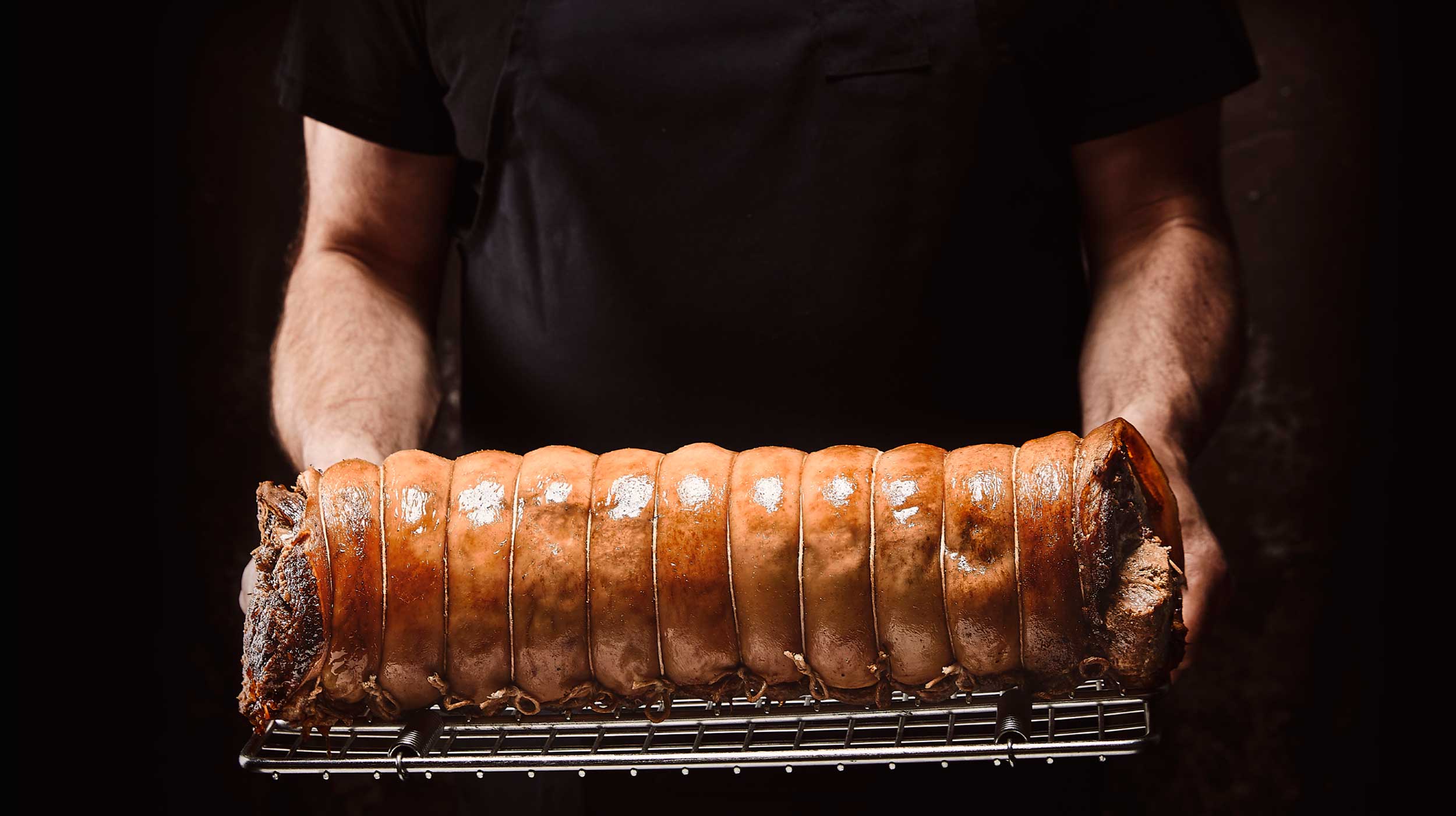 ROASTED MEATS
Life is too short to deny yourself delicious food. So, whether you choose to serve these roasted meats as part of an elaborate grazing table or to enjoy them layered between fresh panini, never underestimate their propensity for making you feel like the ruler of the kitchen.
There is something really comforting about a meal centred around a roast. It's about so much more than putting food on a plate as it seems somehow to capture a theatrical element of cooking and eating whilst honouring the cook who has infused the meal with their very own 'Meraki'. We strongly believe food is a celebration and we aim re-create flavours that transport you back to time spent around the family table.
ST.
ANDREW'S
ROAST
PORCHETTA
Porchetta is a noble dish that usually takes centre stage of family feasts in Italian homes around the festive season. It has a certain opulence reminiscent of Medieval banquets, sans the wild boar with an apple stuffed into its mouth. We believe it's too delicious to only enjoy at Christmas, so we've made it available all year round at your deli. The finest Australian female pork loins, boned, rolled and seasoned with our flavoursome and authentic spice blend. Our porchettas are hand-rolled and tied before being slowly roasted to perfection.
Beef is celebrated by chefs and home cooks the world over; It's rich flavour making it the ever-popular choice for a roast. Whilst we do love a hot Sunday roast, we believe there's no reason to restrict it to that. Our premium cuts of lean beef are marinated with extra virgin olive oil and our signature St Andrew's spice blend, before being roasted until juicy and pink in the centre. It's mild in flavour and appeals to the calorie-conscious.
The hero of New York city delicatessens, pastrami is an iconic deli speciality. With its ethnic origins from Romania, pastrami has become famous around the world. Premium cuts of lean beef are brined before being seasoned with our signature blend of spices. The meat is then steam-roasted before being lightly smoked. It's mild in flavour and can be enjoyed hot or cold. Who doesn't love a hot pastrami sandwich with rye bread, pickles and mustard!
OUR HAPPY CUSTOMERS
Gourmet Traveller: Mitch Edwards – Australian Pork – Marketing & Communication Manager
"Ham is beautifully shaped. There's a fantastic, thick later of buttery fat with a beautifully balanced flavour."
Wendy Hargreaves – 5 of the Best
"Andrew Vouvahakis' boneless leg ham is officially the best in Australia, winning the National PorkMark Ham Awards for Excellence just a few months ago. His popular ham on the bone came second. "
L & A Bianco ~ Google review: 5 stars
"Best Christmas ham in Melbourne. Cheese kranskys and bacon taste better than every other brand."
Ricky O'Connor ~ Google review: 5 stars
"Best sausages I've ever had always helpful, tells you the best way to cook them, kranskis, knackwurst, absolutely beautiful, would not go anywhere else.10/10."
Geraldine Malady ~ Google review: 5 stars
"We buy Andrew's Choice ham at our local deli. It is the best ham we have ever eaten. Sometimes have to wait for it to be restocked. Sells quickly."
Marion Ellis ~ Google review: 5 stars
"Always delighted when a box from Andrew's Choice arrives packed with delicious food lovingly prepared to capture premium taste and freshness. Fortunately, our local supermarket also stocks Andrew's Choice smallgoods. Their hams are simply the best!"
Legendary Masterchef ~ Jacques Reymond – Herald Sun
For masterchef Jacques Reymond there's only one place for Christmas ham.
'Andrew's Choice, of course. It's certified Australian Pork. "